BREAKING NEWS:

Congratulations to our Chris Page and Robin Armstrong who have both been called up to the 'England Squad day' at Solihull ! ! !

County Fours and Mixed Fours entry capacity increased to 20 teams. Get your entries in ASAP to avoid disappointment ! ! !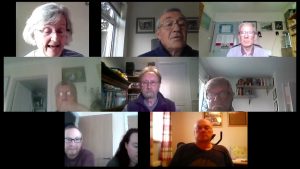 Since the pandemic your Management Committee has met 8 times via ZOOM 
Umpire Shortage





We currently have a shortage of umpires in the district.




So if you feel like taking the Umpires Course, or you are a qualified umpire contact our Jean Armour-Milne
West Sussex achieve "Safe Bowls Status" at Westergate!
---
Latest from ESMBA
18-Jul-2021
ESMBA July 2021 relaxation of Safe bowls Standards
ESMBA COVID AWARENESS GUIDANCE CHECKLIST
For more details check out our Back to Bowls update page:
---
New Laws Of The Game book can be purchased from: 



Bond Bowls             Tel 01363777795





The Bowls Shop       Tel 01159292233 





Shot Bowl               Tel 01778348788



ESMBA Laws of the Game (Draft) 09.03.20
 Up and Coming Dates for your Diary:
Delegates Meeting – 27th Oct, 2021, Upper Beeding, 2:30 pm
Management Committee Meeting – 8th Nov, 2021, U/Beeding, 7:30 pm
Management Committee Meeting – 24th Jan, 2022, ZOOM Meet, 7:30 pm