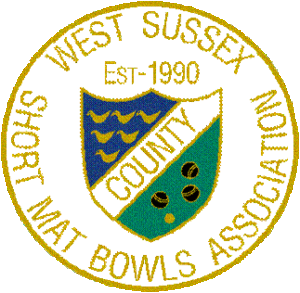 West Sussex County Short Mat Bowls Association
Affiliated to the ESMBA
We promote the enjoyment of Short Mat Bowling in clubs and the County.
We run League and KO Cup Competitions encouraging clubs to travel to others.
The social side is as important to us as is the competitive side.
We have 3 County Teams, Premier, A Team and B Team.
We also run a friendly over 60's competition with Kent & East Sussex.
Why not join us and see what fun you and your club can have.